Will your family be covered financially after you have gone? Peace of mind is a wonderful feeling.
A Will puts you in control
You Choose Who Will Benefit From Your Estate and How Much They Are Entitled To
Bespoke Wills Professionally Written
Simple 3 step process which begins with an online form taking less than a minute to complete.
Fill in Online Form (30 seconds)
Supply a few details to help us tailor your enquiry to provide you with a bespoke quote. It takes less than a minute.
Speak with Local Advisor
A trusted and local advisor will be in touch to talk you through some options specific to your circumstances.
Your Bespoke Will is Written
Your will will be created after advising on the options available to you. Professionally written and specific to your circumstances.
Bespoke Wills Professionally Written
Currently donating 5% of Will proceeds to our NHS heroes!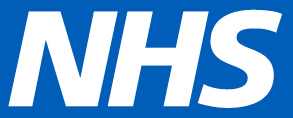 We work with professional and experienced Will writers around the country to provide you with the best local service possible. When dealing with sensitive and important matters particularly when it involves family you want to know you are in safe hands.
Single / Joint Will
Protect your estate and distribution of your assets according your wishes and or that of your partner
Family Protection Trust
Ensure the assets you are leaving will be looked after properly and cost effectively when you are gone
Living Will
In the event you can't communicate a Living Will stipulates how you want to be cared for and looked after
We only work with Will Writers who are experienced and know the right questions to ask in order to create a Will for you which will ensure your family is taken care of in the best possible way.
They will look after all the paperwork for you and guide you through the process.
Having written many Wills you can be assured they will be able to relieve any stress and answer any questions you may have regarding your estate, life planning or lasting power of attorney.
"I was going to go to my solicitor having just moved house, I hadnt thought of going direct to a Will writing service. Glad I did now as the level of detail and possible issues which I have now avoided have really made a difference to my family."
"One of the questions I often asked myself was 'Do I really need a Will?' and after a few minutes with Richard he really opened my eyes. Since the process was actually a lot easier than I thought and the benefits it gave me and my family I was kicking myself for not creating a will sooner. Peace of mind is a wonderful thing."
"A joint will is the best thing we ever did as a young couple. There are some tricky times we have had to endure in our life so far and when my partner was seriously ill the last thing I wanted to be doing was asking her about how to divide up the house between the family and in-laws."
We Have Expert Advisors All Over The Country
Opening Hours
M-F:  9am – 5pm
S-S: 10am – 4pm